Be the brightest flower
(or tomato) in
the ga
rden.
Supporting + uplifting women-owned businesses with custom illustrations
that speak to their ideal clients + get their businesses recognised
Serving clients in Australia, New Zealand, Canada, and USA
Hi, I'm Bianca!
Illustrator extraordinaire + Graphic Designer
with 12+ years of experience
B.A Graphic Design
A well-established brand is like a beautiful garden, abundant and full of woodland creatures + plant life. But when you're first starting out, your business is like the toadstools hiding beneath leaves or bees flitting around the roses, beautiful but hidden from sight. That's why I help creative businesses stand out with custom-drawn visuals that kick stock photos out of the garden. Every illustration and graphic is hand drawn, painted, or constructed in illustrator from scratch, making your brand one-of-a-kind and perfectly crafted to your business.
As a woman in business, I know what it's like to manage client work and raise a family. That's why I specialize in working with womenpreneurs to create something memorable that speaks to your clients without making you put on your gardening gloves + dig in when you could be spending time with your family.
So who am I? I'm a wife, mum, and creator with plenty of flowers and fuzzy animals to keep me company. During the day you'll find me running after my two kids, working on branding + design, illustrating, and squeezing in a little housework along the way. You should also know I'm a coffee drinker, chocolate muncher, nature collector (shells, driftwood, seedpods, stones, + feathers are my favourite things!), and occasional photographer who takes more photos of trees, flowers, + scenery than people (but we fit in the mini photoshoots of the kids when we can!).
It's like they say. Showers really do bring flowers. And you'll come out of the storm with an even clearer view of your brand! I'm so excited to work with you.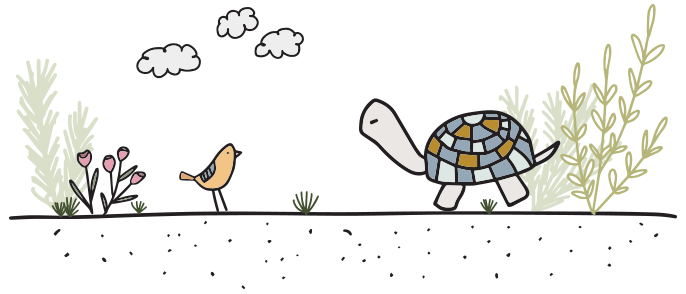 A Little Bit About My Illustration Style….
My childhood was filled with my mum growing flowers & vegetables in the garden. We had more unusual wildlife such as monkeys, baboons & then deer, hedgehogs, porcupine & tortoise that sparked my imagination and brought the world into view. To this day, I will happily stare out a car window and take in the structure, shape, and form of the trees passing by just because I love natural things.
It's my connection to nature that helps me illustrate the elements of a beautiful brand. My style is full of whimsical details and playful colour palettes inspired by woodlands + wildlife. I specialize in line drawings that maintain that handcrafted, custom feel but I also offer graphic painting. I hope my work inspires bursts of creativity and offers you the gardening tools to dig in to your brand story with purpose and meaning.
Kind Words
Working with Bianca was awesome.  She is so talented and really cares about delivering exactly what you want.
As a graphic designer with zero drawing abilities, I was able to collaborate with her to produce something epic
and unique for my client. Can't recommend working with Bianca enough!"
–Megan Smith | Garlic Friday

See More Kind Words from Clients

We'll be peas in a pod if…
✓ You're a female-led creative small business passionate about your business + ready to tell your brand story through custom illustrations, graphic design, and pattern design that doesn't look like boring stock photography
✓ You trust in the design process and value unique visuals. Because you know that standing out in a crowded market is all about conveying the genuine heart of your business.
✓ You've ventured around my portfolio + like my style.

But it may be for the birds if…
✓ You haven't put down roots and aren't ready to grow your business.
✓ You're not ready to hand over creative control to your illustrator + designer.
✓ You want to copy another brand and aren't prepared for a bespoke experience.
Looking for free resources?

Get Your Veggies And Join Me
At The Farmer's Market
And by veggies I mean freebies. Put down roots + grow your business with resources
on illustration, branding, and design. Because cultivating your business starts
with planting the seeds + watching them grow.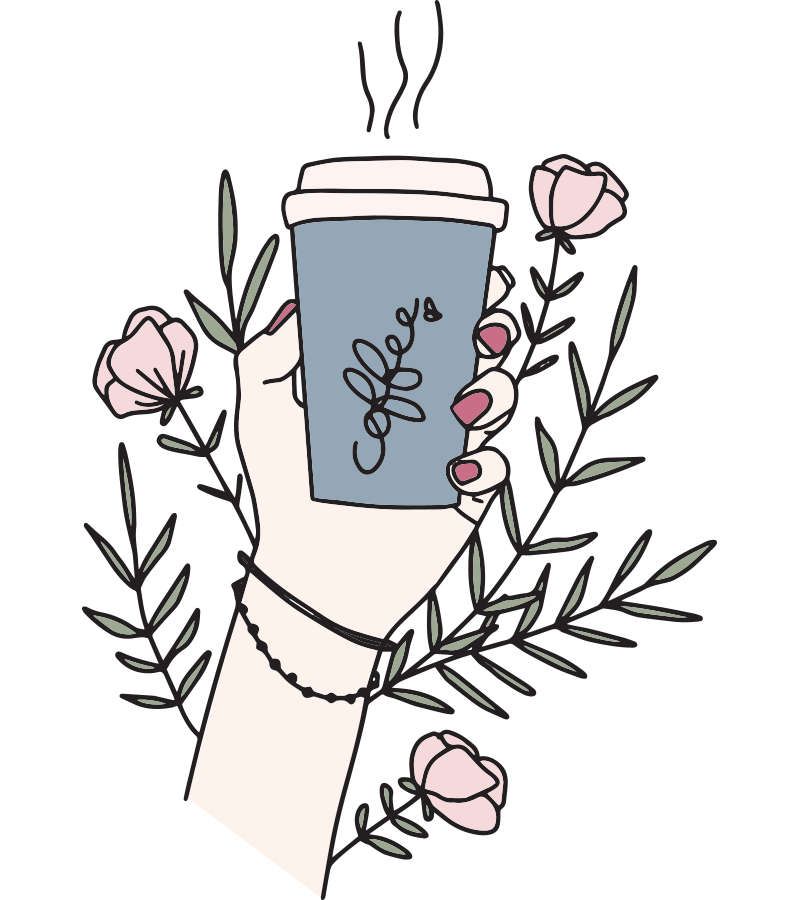 Raise your hand if you're a fellow
cafe dweller and garden lover!
I'd love to help you cultivate an extraordinary brand!
Let's grow your idea together.
LINE-DRAWN ILLUSTRATION, GRAPHIC DESIGN, + PATTERN DESIGN