ILLUSTRATION | PATTERN DESIGN | GRAPHIC DESIGN
Plant the seeds of your brand.
Grow your garden. Flourish in business.
Delight your customers, cultivate relationships, + tell your brand story.
You've plowed the soil of your brand by establishing your values + defining your growth strategy.
You even planted the seeds (hello, gorgeous logo!) and continue to water, nourish, + care for your brand.
Right now, your garden is full of bustling birds (your clients) who love the fruits of your labor.
All the other gardeners know you're onto a good thing and wish their brand was as cultivated as yours.
But before you could stop them, weeds (the elements of your brand that don't work!) made their way into your garden.
No matter how hard you try to pull them from your carefully cultivated soil, they're still popping up where you don't want them.
When those weeds crop up, it's time to review your brand message, voice, or look.
Are you ready to replant the seeds of your business or grow a new portion of your garden?
Just as every plant is different, so is every garden.
I'm here to help you stand out and be greater than the garden variety!
Enter the Branding Cottage and See What

We Can Create To Support Your Brand…



PRICING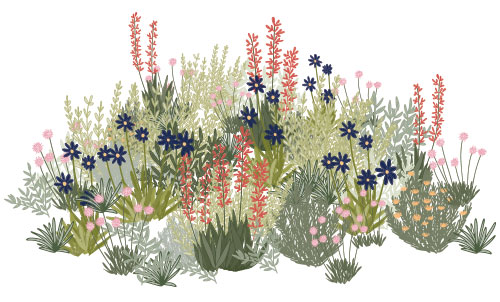 The Flower Garden
The illustrations you need to make your brand stand out in a crowded garden.
STYLES OF ILLUSTRATION: line-drawn, watercolor, + digital painting

Small Brand Icons
Isn't it time you tell your brand
story through high-quality icons?
These work best as Instagram
highlight or website icons.
Set of 5 Icons $300
Additional Icons $55 each
Files: PNG, JPG & .ai if vector
Detailed Brand Illustrations
If you're seeking more
detailed illustrations to use on
your website, social channels,
and branding collateral, or
maybe your on next product
detailed brand illustrations
are right for you.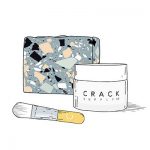 Product Illustrations
You have unique products to
place in your audience's hands.
While photographs are great,
they don't quite capture the
uniqueness of your products.
Starting from $100+
Garden Shed
All the resources you need to cultivate a strategic brand.
Pattern Design
Struggling to distinguish your
lead magnets, welcome packets
website, or marketing materials?
Or maybe you're looking for a new
design for your next product?
Custom pattern design is the solution.
Get in touch for a quote.
Or apply for access to my
Print Portfolio
 Logo & Brand Design

Together, we'll design a brand
with personality that reaches
your ideal client with strategy.
Branding packages include logo,
colour palette, font recommendation,
and custom illustrations
Starting from $700+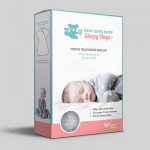 Packaging Design
You know your product has what
it takes. But when your packaging
isn't up to par, your ideal clients
won't pay attention to your product.
Let's work together to create a
gorgeous packaging design that fits
your ideal clients. Includes custom
illustrations and a complete
print-ready design.
Starting from $400+
The Process

1. Get in Touch
Love my style? Let's connect!
2. Complete the Questionnaire.
To give you an accurate price quote, I'll send you
a questionnaire to learn more about what you do,
who you serve, and what support you need.

3. Booking + Confirmation
After you secure your booking with a 50% deposit,
you'll receive your start date and project timeline.
4. The Fun Begins
After I draw your illustrations, they will be scanned into digital format.
I'll curate a selection of the best sketches for your illustrations by converting
the raw forms into vectors. Finally, I'll colour and present the illustrations to
you so you can start using them across your branding!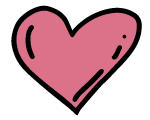 Why Choose Me
My childhood was filled with my mum growing flowers & vegetables in the garden. We had more unusual wildlife such as monkeys, baboons & then deer, hedgehogs, porcupine & tortoise that sparked my imagination and brought the world into view. To this day, I will happily stare out a car window and take in the structure, shape, and form of the trees passing by just because I love natural things.
It's my connection to nature that helps me illustrate the elements of a beautiful brand. My style is full of whimsical details and playful colour palettes inspired by woodlands + wildlife. I specialize in line drawings that maintain that handcrafted, custom feel but I also offer graphic painting. I hope my work inspires bursts of creativity and offers you the gardening tools to dig in to your brand story with purpose and meaning.
How Clients Use Their Illustrations
Every plant has its place in the garden just like one illustration can make all the
difference in your brand. Are you ready for brand recognition across your channels?
Here are the many ways you can repurpose an illustration across your branding collateral:
Social Media
social media highlights, posts, stories, + advertising
Websites
icons, favicons, landing + sales pages, online courses,
website advertising
Product Packaging
showcase ingredients, visually display information,
share your unique product concept
Marketing
thank you cards, email campaigns, window decals,
blog headers, flyers, Pinterest images,
lead magnets, postcards, business cards
Leave the stock images
in the weed bin.
Let's build a brand with dimension so you can have beautiful brand
elements you can repurpose across all your channels.